Markets
Our Butcher's, Delicatessen Papers
Thermo-top®
Heat-sealable White Kraft and polyethylene paper. This product is an approved paper which guarantees our clients consistency in their use and supply of paper materials and, thanks to our teams' overall efforts, meets our end clients' requirements for resistance, perforation or whiteness.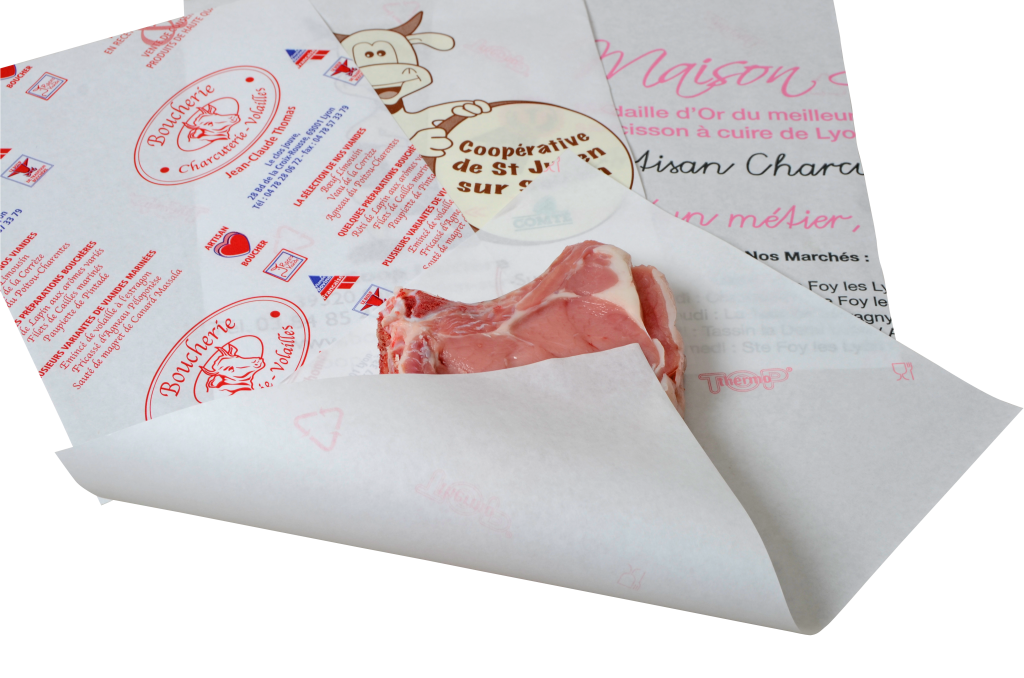 CTS
White Kraft polyethylene paper ,very flexible paper which optimizes manual folding and conservation of products in refrigerated storage. Perfect for the delicatessen application.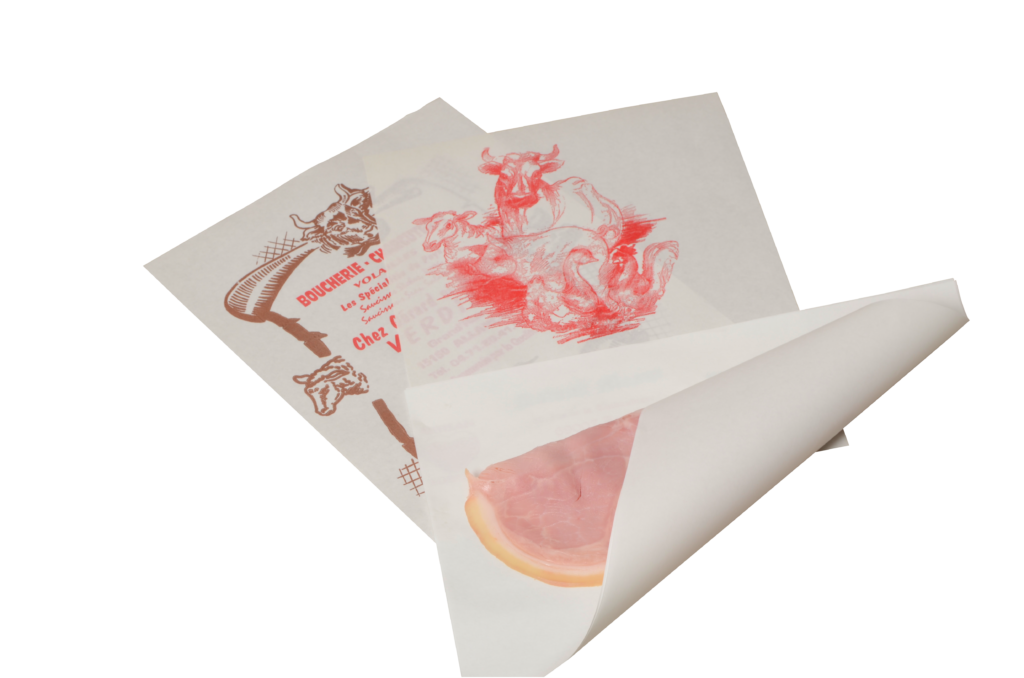 Blond 2000
Blond kraft polyethylene paper. Its unbleached look reinforces its traditional paper character and its white reverse side sets off the packaged product. It has a particularly low grammage which contributes to sustainable development as part of efforts to reduce packaging weight.