A wide fleet of machines, regularly renewed to be at the forefront of new technologies, to produce standard and customised packaging and to ensure the best value for money.
The lines include surface treatment, physical transformation, shaping, coating, waxing, laminating, bagging and flexo printing up to 8 colours.
9 Printers
5 Sealed bag machines
1 Complexing machine
4 Cutting and slitting machines
2 Ro-rolling machines
1 Refiner
1 Micro and macro perforation machine
1 Packing machine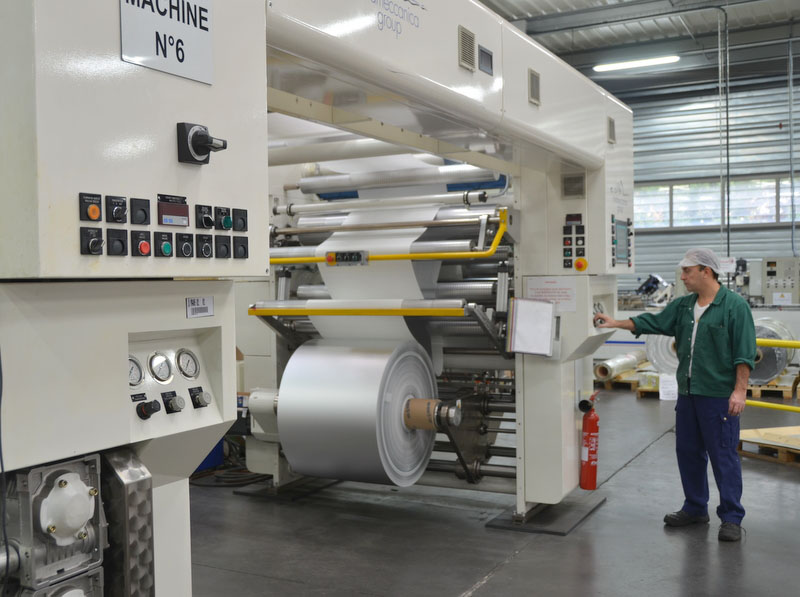 Complexing
Lamination is an industrial means of assembling two or more films by means of a solvent-free hot glue or a water-based cold glue. These films can be made of different materials. (Paper/Paper or Paper/Film or Paper/Aluminium (from 6,35µm))
Printing
8-colour flexographic printing allows extremely precise and high-quality printing. This allows the use of water-based ink (up to 1270mm width and 360-780mm development) and solvent-based ink (up to 840mm width and 250-600mm development).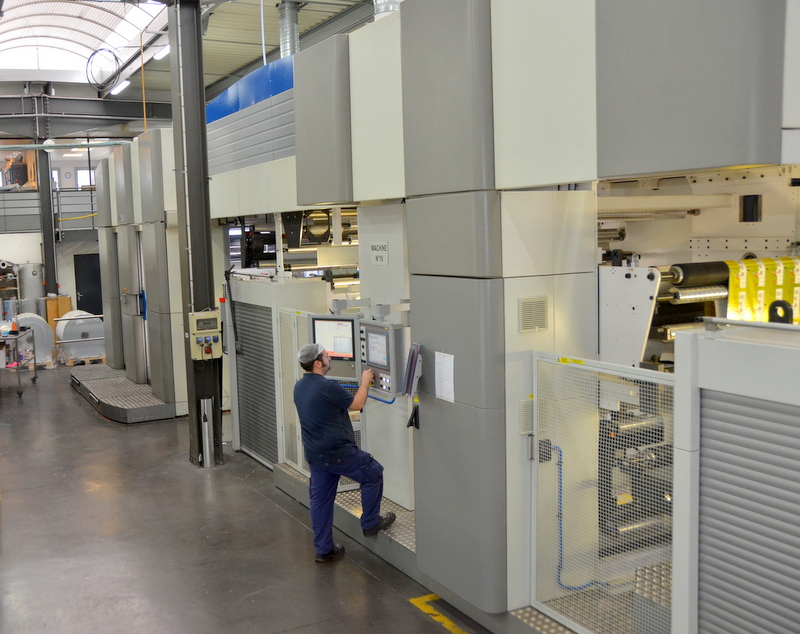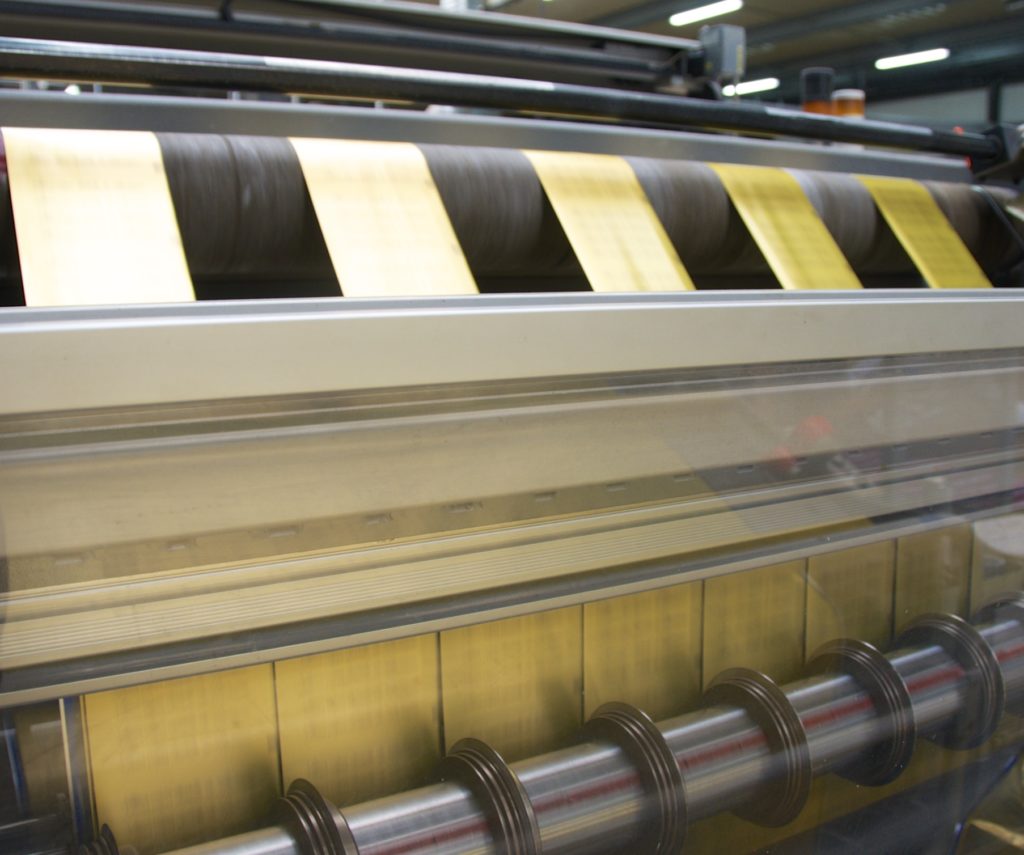 Processing - Shaping
Converting, shaping is the phase of the physical transformation of the paper into a finished good. The paper goes through different machines before taking its final shape: reels for automatic packaging, reels-size reels, full width slitting, macro-micro perforation, sheath sealing, sealing, bags (welded, glued) with and without windows...
Coating/Refining
Phase of paraffin application on the entire surface of the paper. There is simple paraffin waxing also called sup coating (1 side) and 2 sides paraffin waxing also called bi pap.